NFT Library Issue - #40
Welcome to Turkey's First, Only & Most Read NFT Newsletter!
Weekly NFT News
- The NBA has announced its new Web3 project, NBA x NFT.
- Hyundai announced its collaboration with Meta Kongz and stepped into the world of NFT.
- French fashion giant Louis Vuitton has announced the new two levels of the NFT game Louis: The Game, which was released in August 2021, and the new NFTs they will release.
- Japanese messaging app LINE launched its own NFT marketplace with 40,000 pieces.
- Amazon CEO Andy Jassy announced that he expects the NFT industry to grow further and that the company may start selling NFTs one day.
- The first tweet by Twitter founder Jack Dorsey in 2006 was turned into NFT and sold for $2.9 million last year. NFT's owner Sina Jasevi put NFT up for sale again, but the highest bid he received was 10.3 ETH ($31,895.49).
---
Collection Corner
Moonbirds was the guest of the Collection Corner this week.
Moonbirds is a pixel-art NFT collection of 10,000 owls created by PROOF Collective, an elite social club for NFT collectors and artists.
The collection was launched last Saturday and soon met with a great deal of attention. The collection became sold-out quickly and reached a sales volume of 290 million dollars in 4 days.
Moonbirds NFTs provide their owners with significant benefits such as joining the PROOF Discord channel and accessing future PROOF projects.
You can click here to view the collection pieces.
---
Unique NFT Dictionary
Slash
The process of burning or redistributing cryptocurrencies that a validator has locked in your wallet as punishment for confirming fraudulent charges or otherwise compromising the network.
---
Platform Review: ZORA
The initiative, which was founded in May 2020, aims to enable people to easily "mint" their own works and turn them into NFT.
Trevor McFedries, one of the creative architects of Lil Miquela, is among the investors of Zora, which received a seed investment of $ 2 million under the leadership of Kindred Ventures in October 2020. Unlike other marketplaces, Zora does not charge a listing fee or commission. So you can display your NFT in the marketplace for free. In addition, artists receive payment from second-hand sales of NFT works.
Zora NFT Marketplace includes many features of Web3 as an infrastructure. Zora acts with an understanding that focuses on changing the standards in terms of payment for artists' work.
Zora adopts the motto "It never goes down, it can be molded, it is immutable, it is universally accessible and it is censorship resistant." To put it simply, the Zora NFT marketplace protocol allows users to create their own marketplace around their business. To achieve this, Zora chooses to use a model that is more aligned with Web3 values ​​for creators to consider how they are selling their work.
Click here to learn more about Zora.
---
NFT Marketplaces Weekly Volumes
Source: DappRadar
---
Top Collections of the Week
Source: DappRadar
---
Tweets
As Metavest, we are more than happy to announce our first Giveaway Contest! 🚀💫 Follow the instructions in the link and participate now ⬇️
gleam.io/04TrW/metavest…
For more info on the campaign ⬇️
metave.st/giveawaycontest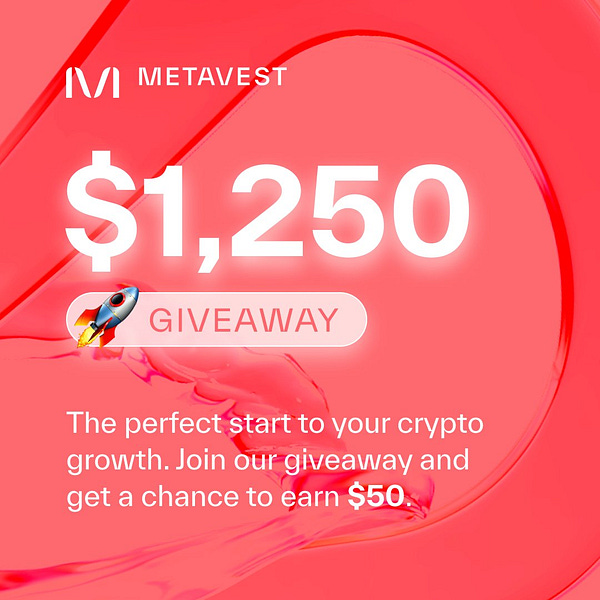 ---
Videos
---
Contact
For Sponsorship and Collaboration: nftlibrary@hotmail.com
Social Media Accounts